Full Disclosure: This article is sponsored by BAWMEDIA.
A quality prototyping tool allows its user to prove design concepts. Also allows to fine-tune designs. And accurately demonstrates how a finished website or app is expected to perform. These tools work by simulating application flows. And also by creating and testing desired user experiences.
A wide variety of prototyping tools are available. They range from simple to advanced. They are typically chosen to suit the needs of a particular project or set of projects.
Tools that support design handoffs have come on the market only recently. These tools are proven time-savers. When they combine design handoff needs with prototyping capabilities, they make extremely powerful additions to web designers' toolboxes. As is the case with several of the tools described below.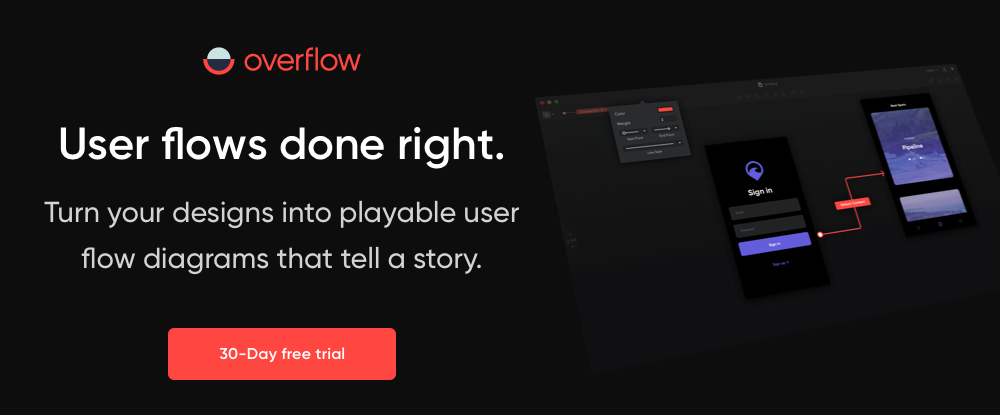 Building a user flow diagram that tells the right story is seldom an easy task, and up until now creating any type of user flow diagram often required using a variety of tools, thus costing a significant amount of time and patience. Once a usable flow diagram is built, maintaining it is yet another problem to deal with later.
Overflow was introduced to change all that. It's the world's first user flow diagramming tool that makes it an easy task to add connectors and annotations between visual screens, in order to tell a story. Created with UX/UI designers and product teams in mind, Overflow not only significantly accelerates the user flow diagramming process but ensures delivery of meaningful and interactive design information to stakeholders. Overflow works by syncing your Figma, Sketch, or Adobe XD formatted designs, uploading the synced images, and adding shapes and connectors to create the interactive flow presentation you and your team are looking for.
Are you a MacOS user? Overflow offers a 30-day full featured trial, completely free of charge. A version for Windows users is in the works for future release.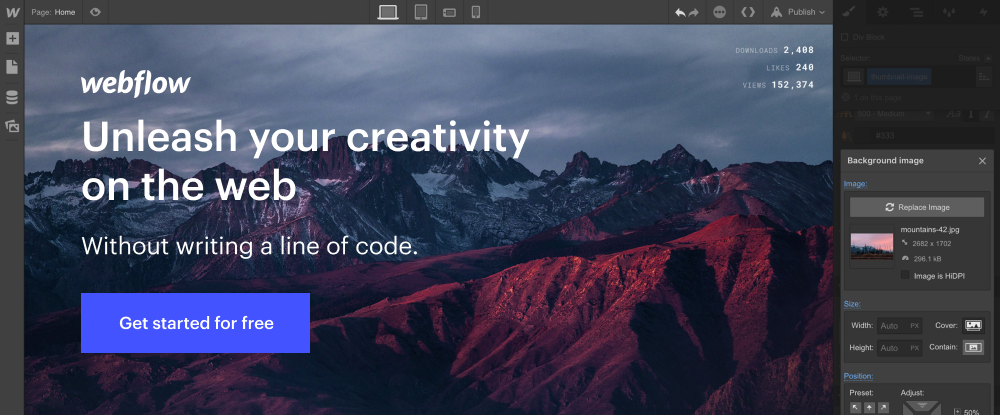 It's always a good feeling when you're able to use one tool instead of many to get the same or better results. Such is the case with Webflow. This multifaceted tool not only empowers you to prototype everything from websites to apps, but also empowers you to bring your design to the web — without coding it.
Once you have a finished prototype in hand, you can skip the design handoff process and take advantage of Webflow's other capabilities to create a production-ready website. Webflow does whatever HTML, CSS, and JavaScript coding is necessary. As a result, you can proceed through design, build, and launch without any need for coding on your part.
You can build an app or website from scratch, start with a free or premium template, or use any of Webflow's community-created and supplied UI kits.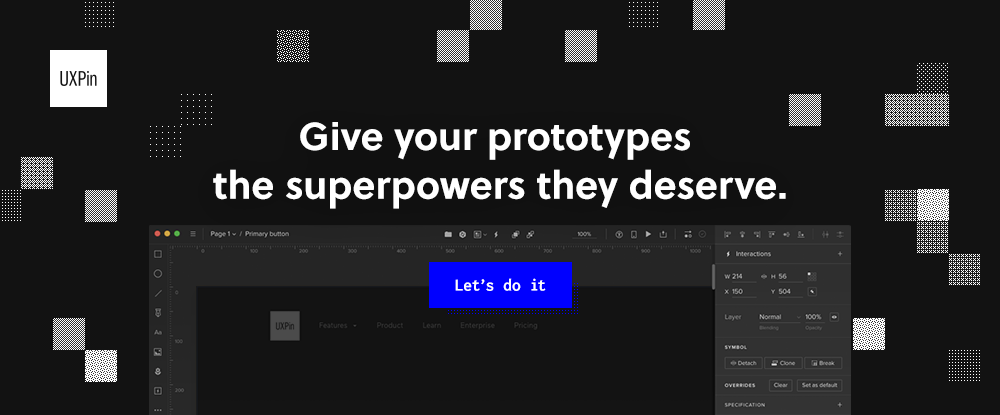 UXPin is a prototyping tool you can use from the very beginning of the design process until the hand-off to developers. Design, prototype, and collaborate in one place. This prototyping platform enables teams to share comments and feedback with clients and other project stakeholders as well.
It's available not only on macOS and Windows, but also on your favorite browser. All your design assets, iterations, components, and documentation are stored in the cloud. UXPin is perfect for freelance designers, agencies, and big teams –check the free trial to see for yourself.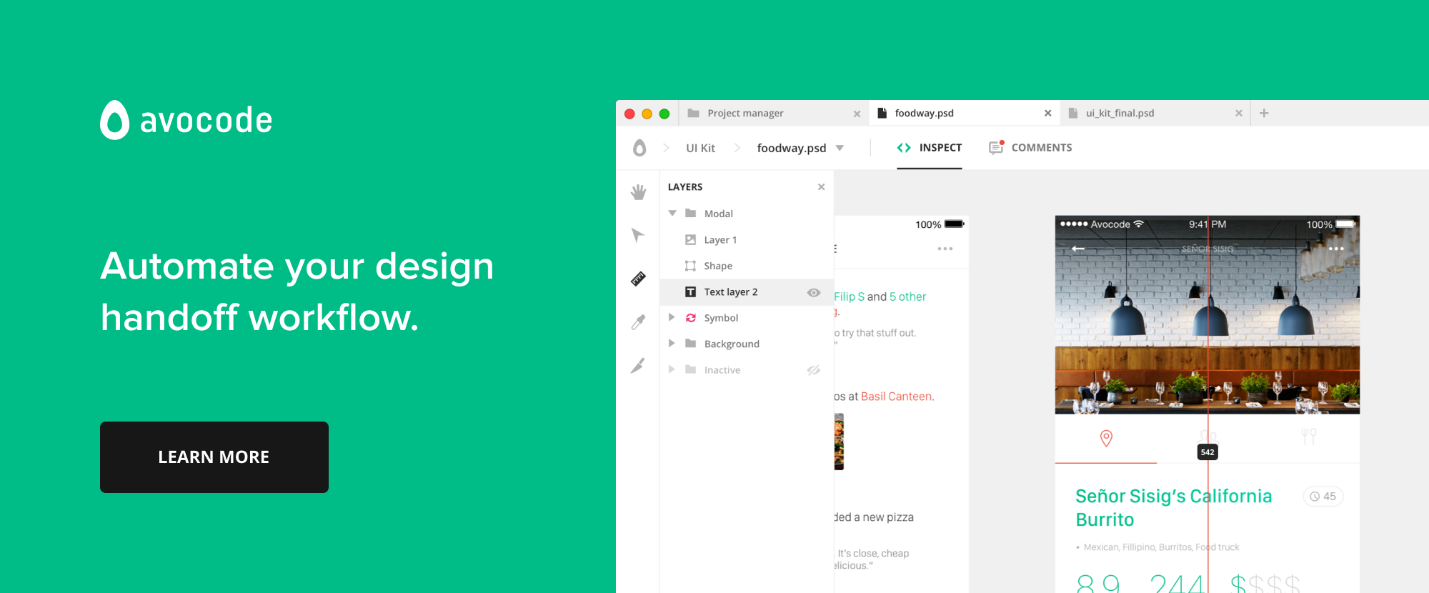 Avocode is a platform-independent tool that automates the design handoff phase of your project. In addition to managing and handing off design workflows, Avocode imports your design versions for sharing with other designers and project stakeholders.
Avocode also takes your Sketch, PSD, XD, and other design file formats and turns them into code without any need on your part to prepare your files in advance. Avocode also stores your design files in the cloud and keeps them organized and correctly versioned.
Savah is a design platform specifically for design teams to be transparent and more productive. With Savah, teams can present designs in real-time, collect feedback. Savah also assists in your collaboration needs and has a built-in design workflow and approval system. Supercharge your overall design process by integrating with Sketch and other tools. Savah offers free forever plan for solo designers.
Looking for a prototyping and handoff tool that gets the job done?
There's no shortage of prototyping tools on the market. Although it can still take some searching to find the right one for the job at hand.
It's different for tools that support design handoff as well, since there are far fewer of them. In either case, you don't want to spend a lot of time trying to find the "best" tool since what you need can vary with time. You'll usually be satisfied with a tool that gets the job done in the way you want it to be done.
Taking the following into account should make it easier to select the tool you want:
Collaboration and information sharing should be easy to do.
Look for a tool with a shallow learning curve and is easy to use.
The tool should adequately support low-fi prototyping, medium-fi prototyping, hi-fi prototyping, or if need be, all the above.
And, the price should fit in with your budget.
You also need to look into the pros and cons and the following criteria:
Fidelity: Does the tool adequately support both visual and interaction design?
Consistency: Does using the tool ensure design consistency in your work?
Accuracy: Is it fully compatible with your organization's "source of truth"?
Collaboration: Does it make collaboration and information sharing easy?
Developer Handoff: What processes does it follow to successfully generate complete and accurate specifications and assets for developers?
Conclusion
Assuming time is important to you, you should be able to save a ton of it. You can do it by keeping up to date with the latest tools and techniques. This is especially true of design handoff tools. Even more so when you can find a tool that serves as a single platform for prototyping, design handoff, and even more.
Full Disclosure: This article is sponsored by BAWMEDIA.