Full Disclosure: This article is sponsored by BAWMEDIA.
Whether you freelance or head up a web design team or agency, you're a professional. As such, you're always striving to improve.
Some of that continual improvement comes from keeping up with the latest technologies. Some comes with improving skills and learning best practices. Some comes with obtaining the best tools and resources you can get your hands on.
Thankfully, there's no shortage of tools. This includes some very good ones that are on the market already or coming on the market. At times it may seem like we have an embarrassment of riches. Finding truly excellent tools can be a challenge. Busy web designers don't often have the time for conducting extensive searches and tests.
Excellence is what you'll find here. In this listing, you might see a tool that appears to fit a certain need you have. You can rest assured it will fit it to perfection. Most all are easy to use, and more than a few have new or unique features and capabilities. They are well worth taking the time to learn.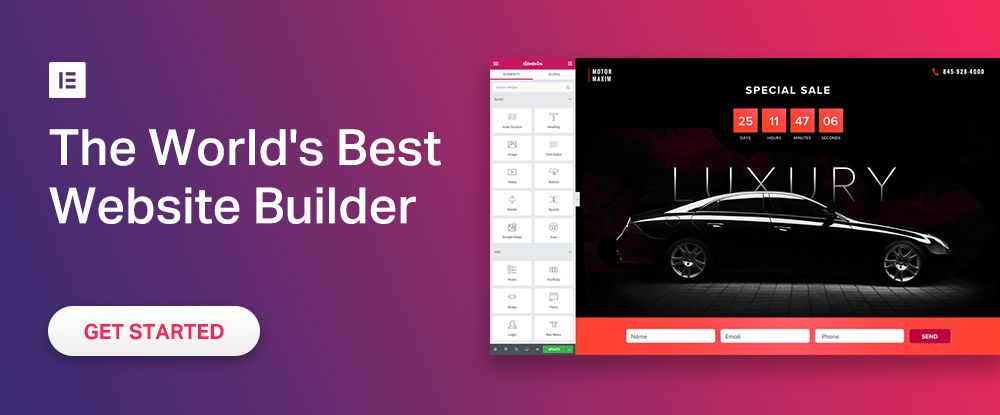 Elementor with its more than 2 million active installs has become the world's leading page builder, and also the most advanced. Performance and flexibility constraints and limitations that many if not most web design tools seem to carry with   them are virtually non-existent here.
With respect to flexibility, and extendibility, the fact that Elementor works with all the standard themes and plugins tells you that if you can visualize it, you can build it; and do so without coding. The quick and powerful editor makes short work of building a page, and by extension, a website; thereby increasing your productivity by streamlining and speeding up your design workflow.
Elementor is packed with a design elements (widgets) plus you can use 3rd party widgets or create your own. Contributions to the Elementor project by thousands of developers has further extended its functionality, while insuring it is developer-friendly as well.
Functionality is constantly being extended with features like the WordPress pop-up builder, the advanced forms feature, integrations with MailChimp, HubSpot, and hover and scroll animations being the most recent additions.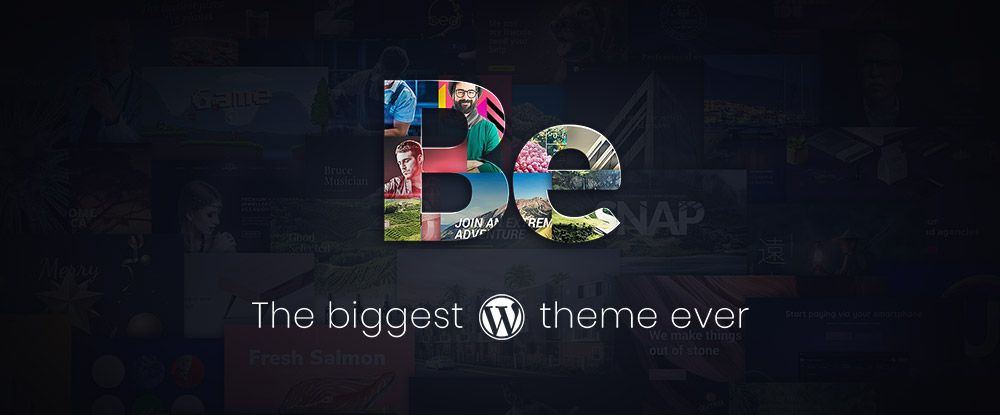 Be Theme is the biggest WordPress theme ever, and it continues to get even bigger. It's 40+ core features, including an exciting new Header builder, gives you as complete a web-design toolkit as you'll find anywhere.
Even though the tools are there (e.g., a layout generator) that allow you to build a website from scratch, you probably won't give the idea of doing so a thought once you realize the many opportunities Be Theme's library of 400+ pre-built websites offers.
This selection of pre-built websites addresses 30+ industry sectors and all the common website types (portfolios, one-pagers, creatives, etc.). Each pre-built website is customizable, and each contains the basic functionality you need to create a website featuring a perfect UI and UX for its particular audience – and do so in as little as 4 hours!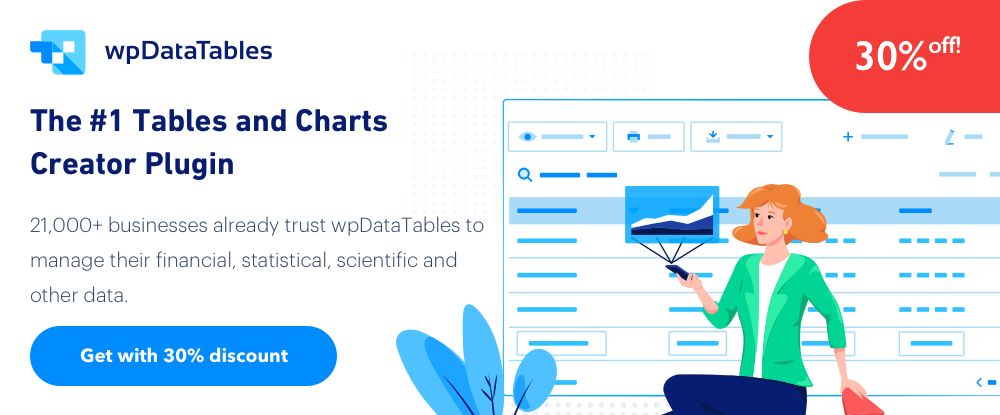 Creating a table or chart from even a small amount of data can be time-consuming; even more so if you want it to be responsive, colorful, and easy to decipher. When thousands (or millions) of rows of complex data are involved, or you want a table that's front-end editable, you might start thinking about some other way to make a living.
No so with wpDataTables. This super-advanced WordPress plugin can manage huge amounts of data and convert it to a fully-customizable, interactive, editable (and colorful) table or chart in seconds, if not minutes.
Working with SQL database data? No problem. Need to highlight or color code rows, columns, or cells according to their value or value range? No problem there either. For a limited time, you can get this powerful, time-saving WordPress plugin at a 30% discount. Use coupon code WPDTJUN8413.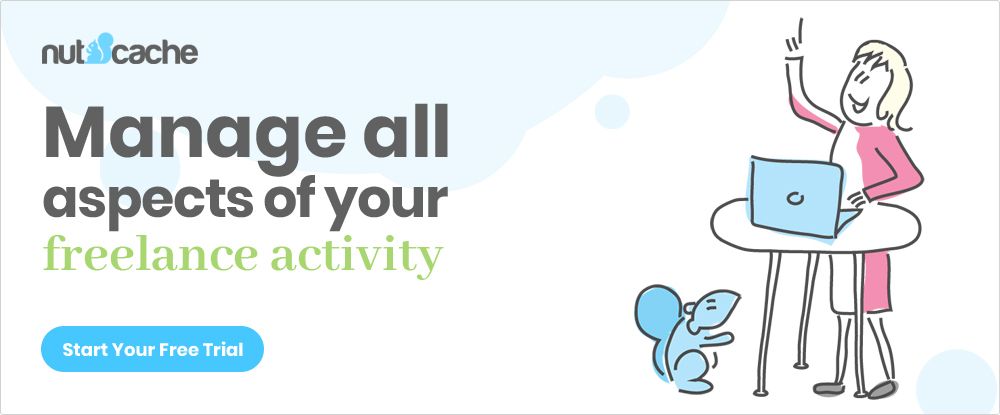 A design team can always put a good project management tool to use. Freelancers can as well; and Nutcache was designed with agencies, teams, and freelancers in mind.
This all-in-one productivity tool takes care of its users' task and time tracking and budget monitoring. It adapts to its users' workflows and supports team/client collaboration.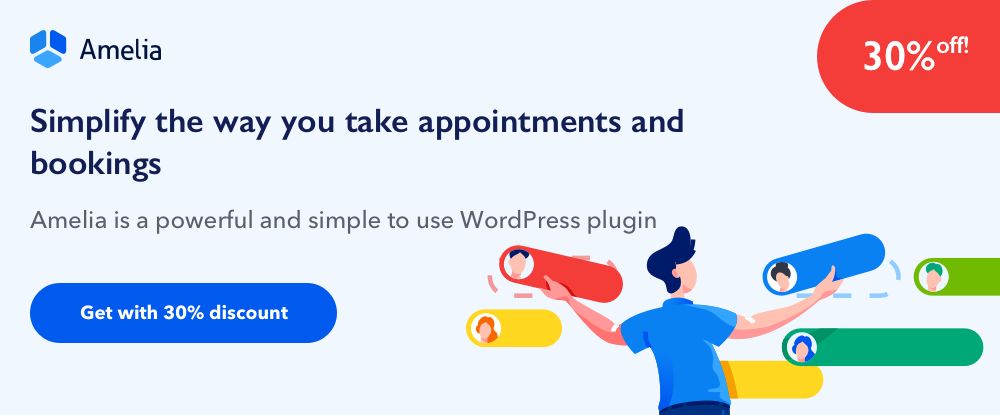 Amelia is an automated appointment and booking management system that can save businesses a ton of time, streamline the appointment-making process, and offer customers and clients 24/7 access. Amelia is both effective and easy to work with as its 4.8+ user rating would seem to affirm. It integrates with Google Calendar, PayPal, and Stripe and also features a new Events calendar that extends its capabilities. Use discount code AMELIAJUN5235 for a 30% discount.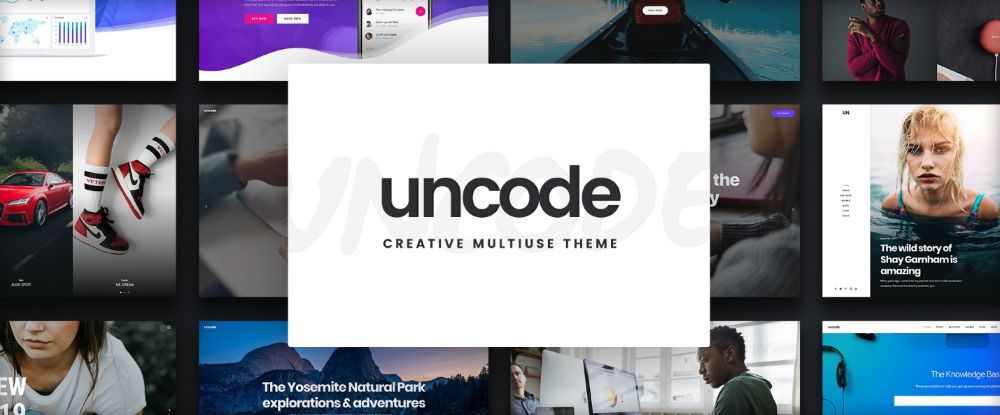 With more than 50,000 sales to date, Uncode is one of ThemeForest's all time creative best sellers; and for a reason. The best way to see how you could get a stunning, attention-getting portfolio website up in a few short hours, and without coding, would be to visit their website and browse the showcase of user-created websites.
You're sure to be impressed and inspired by seeing what this pixel-perfect theme could do for you.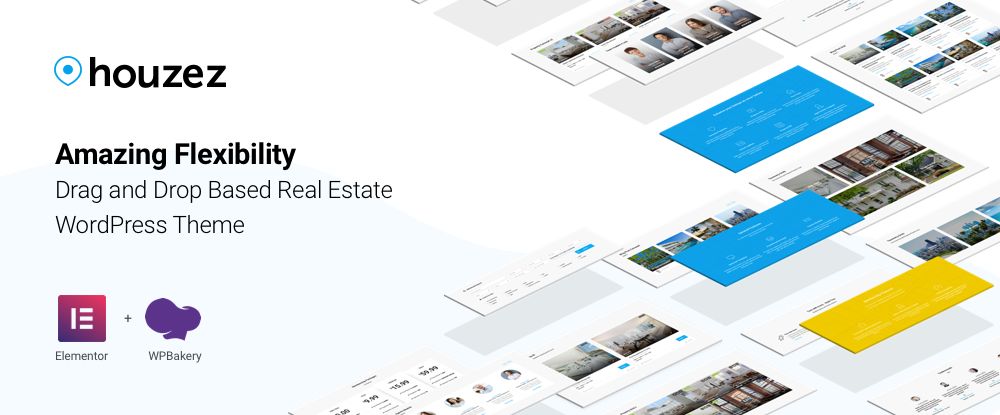 Houzez is chock-full of the features and functionality realtors require to conduct business, whether in the office or when showing properties. This drag and drop specialty theme, combined with Elementor and WP Bakery is the most powerful and easy to use tool of its type on the market.
Users will love its advanced search, property listings, and property management systems features.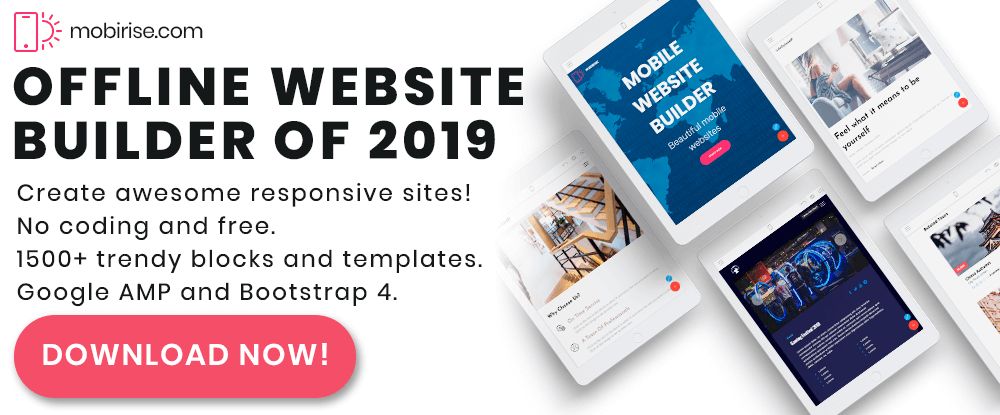 Mobirise is an offline easy-to-use website builder that's both mobile friendly and free. You can use its more than 1,500 trendy blocks and templates to create your websites on a desktop, laptop, or tablet – even on a phone!
Mobirise is free for both personal and commercial uses with no restrictions, and since you're not tied to a platform, you can host your site wherever you want.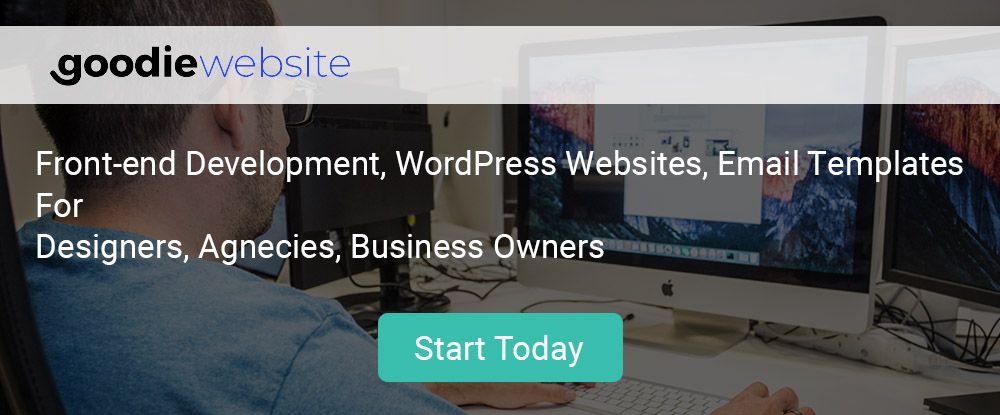 Goodiewebsite provides competitive, cost-effective software development services to businesses and web designers. It's an ideal solution for anyone in need of a 1- to 10-page website or a simple WordPress site for an online presence.
goodiewebsite's more than a dozen years of experience guarantees expert service and high-quality results.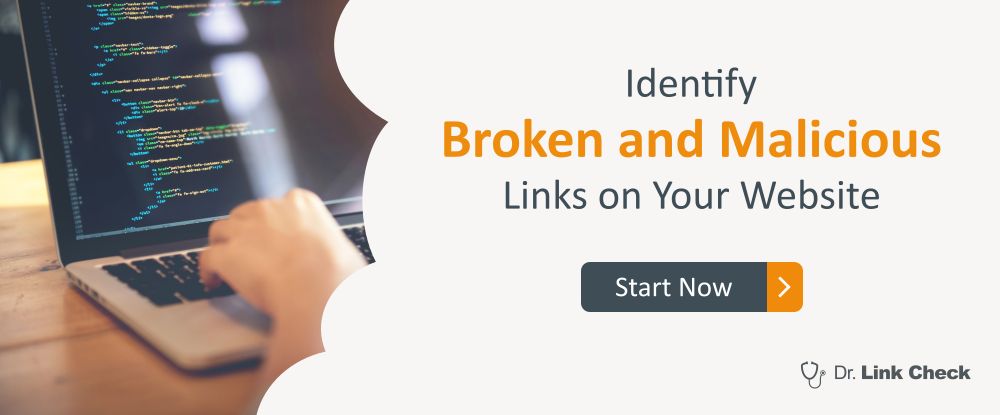 Dr. Link Check finds any broken or malicious links in your website by giving each link a thorough check as it crawls through your code. This tool will inspect your website on a periodic (daily, weekly, monthly) basis and email its findings to you.
The results of Dr. Link Check's analysis are also available on PDF or CSV formats for processing on other tools you may have.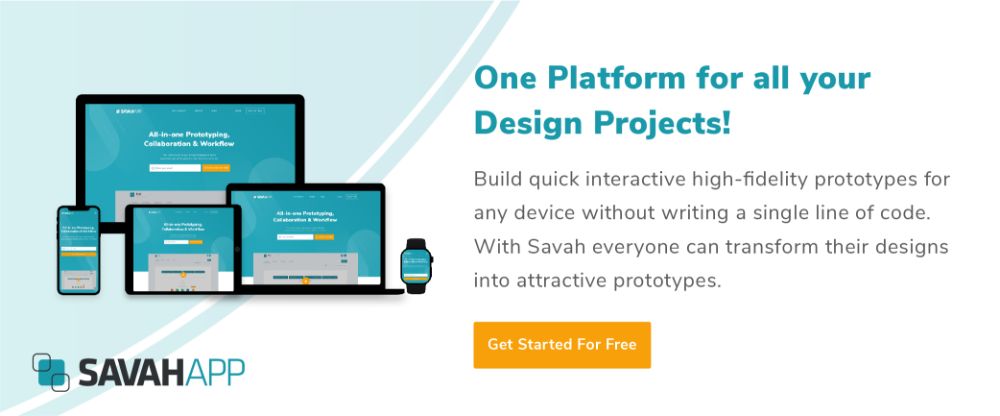 Savah App is an advanced prototyping tool featuring a built-in design workflow and approval system that allows teams to fully collaborate on any project throughout its design process. Users can easily auto-sync with Box and Dropbox, get visual feedback on prototypes from anyone, upload images and play off-line prototypes with the iOS app.
Solo, team, and discounted annual paid plans are available.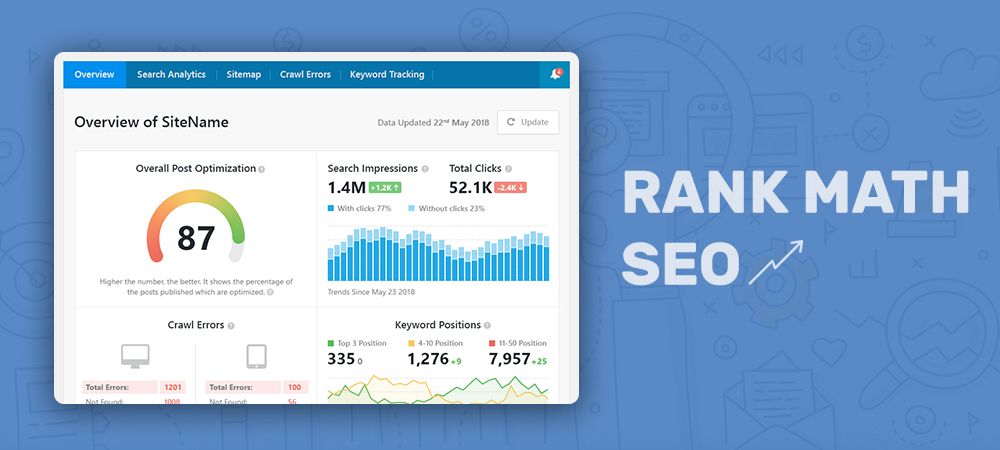 Rank Math SEO takes the guesswork out of search engine optimizing. With this easy-to-use Swiss Army knife of SEO tools, it's easy to analyze the SEO characteristics of the content types and website features of primary interest to the search engines.
The package comes with a built-in Content Analysis tool to help its users produce SEO-friendly content.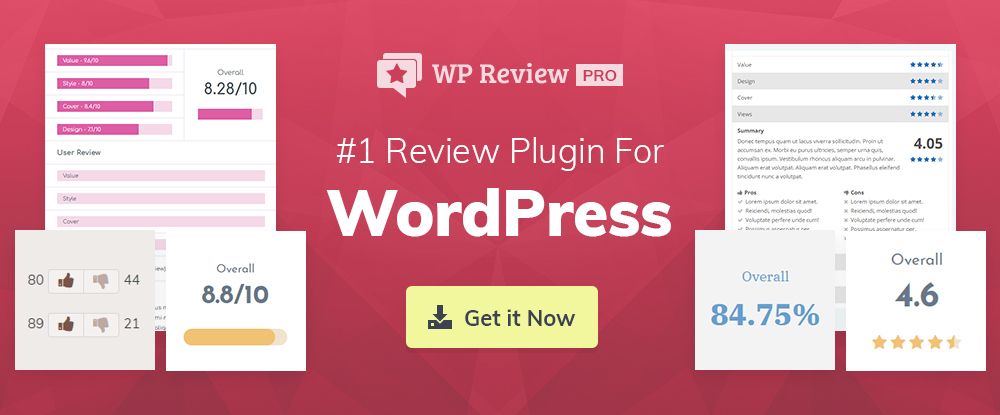 WP Review Pro is a "must have" for anyone with an online store or who is promoting a product line online. Customers are more apt to make a purchase if they have easy access to a product review and/or a product comparison. WP Review provides both.
Users have a choice of review types including the ever-popular 5-star rating system.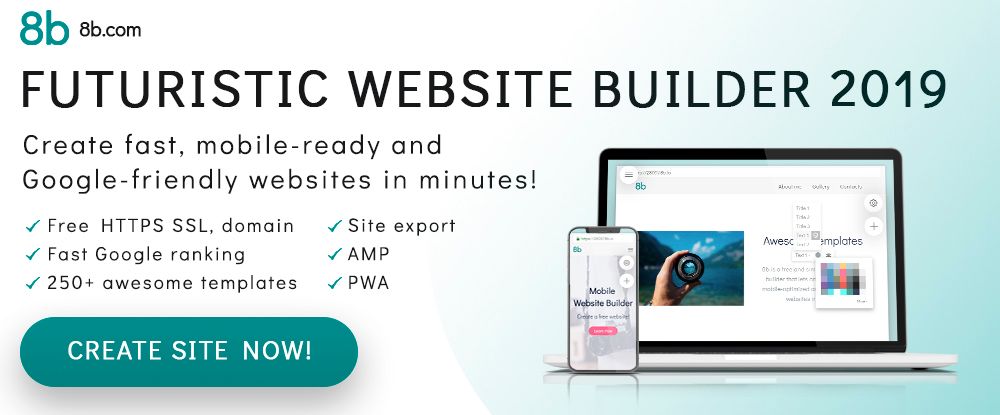 8b is brand new, its futuristic UI is delightfully easy to work with, your sites will be lightning-fast thanks to the latest Google AMP and mobile friendly, and you can get listed in Google with a single click.
Add the fact that you can create your sites on your desktop or mobile device and host it wherever you want makes it worth giving the 8b website builder a try. And, by the way, 8b is free.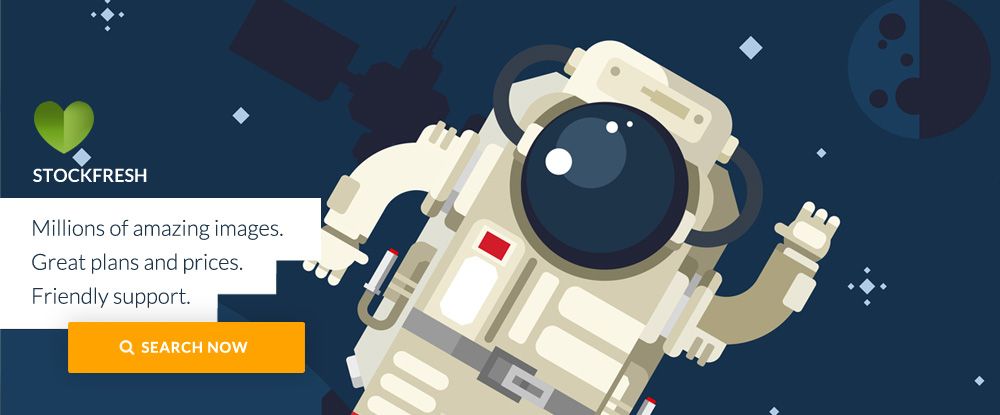 Stockfresh is an amazing source of stock photos, vectors, with other design aids soon to be added. At the moment, there are several million royalty free stock photos and images available, all at competitive prices.
Everything is "you get what you see" except for Stockfresh watermarks which are removed prior to downloading. Several plans are available. Use the BLKFRD17 code at checkout for a 20% discount on the plan you select.
Conclusion
Selecting just one of these tools or resources could make your day. This is given the impact it could have on your next project. Pick more than one, and who knows the wonders you might accomplish.
A quality website builder together with a specialty plugin or two can perform magic. These could enable you to turn out one stunning website after another.
Don't let the free items slip by either. You always get a good ROI when picking something that's free.
Full Disclosure: This article is sponsored by BAWMEDIA.