Full Disclosure: This article is sponsored by BAWMEDIA.
You usually search for a top WordPress multipurpose theme for a good reason. They offer a high level of flexibility and features than allow you to create precisely the type of website you're interested in.
To make certain you'll get what's needed for the task at hand you want more than a what many would consider to be a "good" multipurpose theme. You'd prefer to get your hands on one of the best!
After all, there are plenty of themes that are good for a variety of different uses. But nevertheless they have limitations. There are also themes that, for whatever the reason, can't get the job done at all.
The good news is this. Finding the theme that features the versatility you need isn't necessarily difficult. Check the following 7 WordPress themes. Virtually any one of them should be fine but your best choice is likely among them.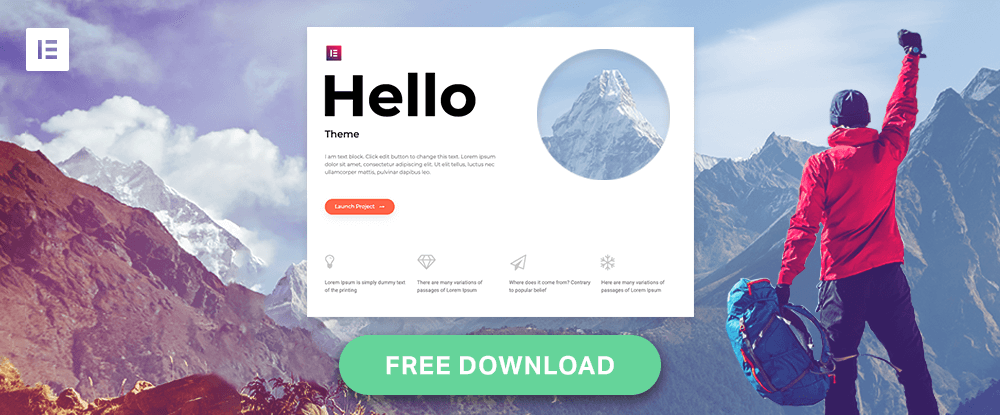 What makes a multipurpose theme one of the very best? What if it's the fastest WordPress theme ever created? or the lightest? or it works out of the box and it's consistently compatible with Elementor?
Hello is such a multipurpose theme, and the last reason may be the best of all since Elementor is a powerful, open source website building tool that uses Hello for most of its testing whenever a new version is to be released.
Because it's so uncomplicated and easy to work with, Hello is a true starter theme. And, because it contains no nonessential code, is SEO friendly, and responsive, it's also an ideal theme for professional web designers and developers.
Building a store with Elementor's WooCommerce Builder? You couldn't make a better choice than Hello, plus this multipurpose theme is fully compatible with any WordPress plugin. Hello is a responsive theme, it's RTL supported, and it's free, open source and customizable as well.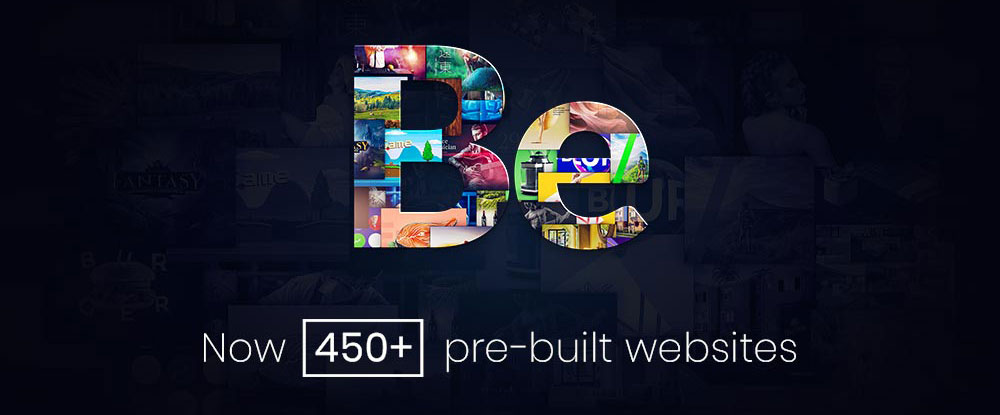 Any multipurpose theme that's big and beautiful, features a large and vibrant user base, and enjoys a 5-star ThemeForest rating would be a good choice. Be Theme is much more than a "good" choice, however. For most web designers, beginners and pros alike, it's an ideal choice.
Be Theme is in fact the biggest multipurpose WordPress theme of them all with its 40+ core features that includes an impressive selection of more than 450 professionally designed, customizable pre-built websites. These pre-built websites address 30 or more business and industry sectors and niches and all the common website types (blogs, portfolios, one-pagers, etc.).
In addition, these customizable pre-built websites already contain the basic UI and UX features you'll want in your final product; thereby saving you a ton of time and effort. You could have a fully functional website up and running in as little as 4 hours.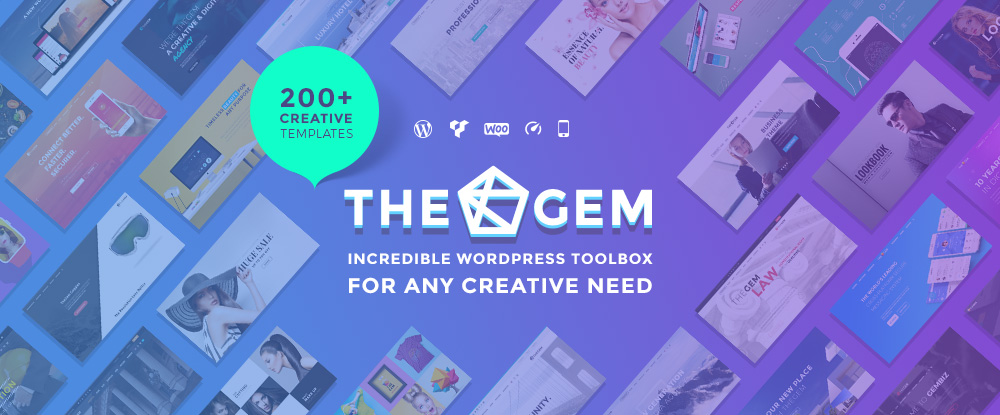 TheGem is a massive toolbox of website-building features and design elements and options. It was created with creative types, online businesses, bloggers, and agencies in mind; i.e., for anyone looking for the best possible way to build a high-quality, high-performance website.
If some of the intricacies of web design or a need for coding have been standing in your way, TheGem settles those issues. Even a beginner can create a uniquely-designed website in a few short hours, if not minutes given more than 200 styles and 50 content elements to work with.
TheGem is fully responsive and SEO friendly, page speed is a real plus, and there are no unnecessary features included to complicate matters. Recently added features make this multipurpose theme the ideal choice for anyone interested in blogging or creating an online magazine.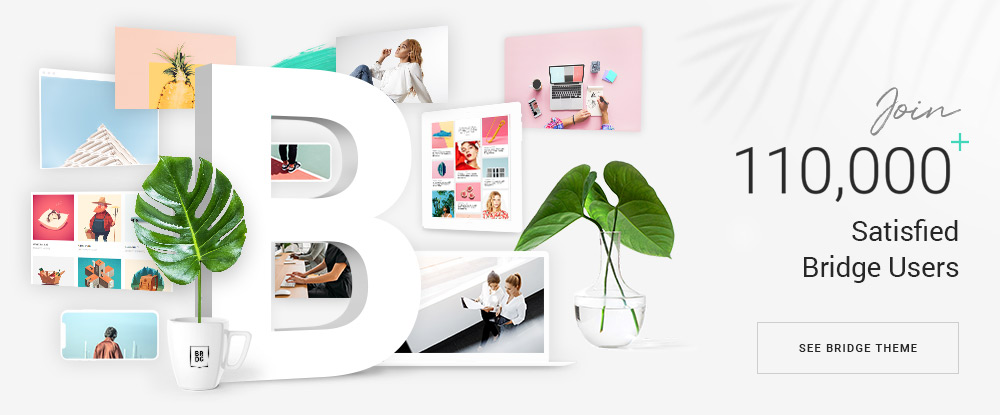 Some themes are perfect for beginners, some for more advanced designers, and some, like Bridge, are perfect for almost anyone. Bridge is packed with hundreds of styles, 376+ demos, and a huge assortment of plugins, sliders, and elements.
Bridge's 110,000 happy customers has made it ThemeForest's top seller. The 5-star support you'll receive will make you a happy customer too.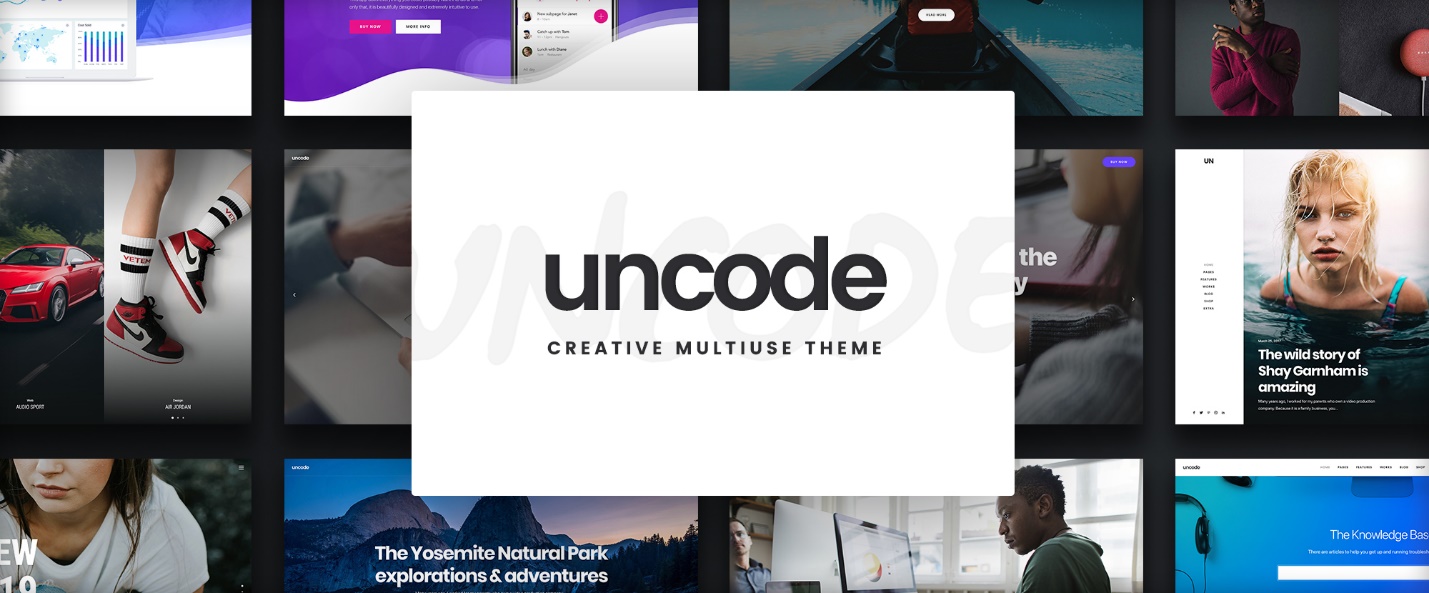 With 55,000+ sales to date, Uncode is another ThemeForest all time best seller. It's absolutely packed with features, easy to use, and gives you almost unbelievable control over your layouts and content. The best way to educate yourself on Uncode's capabilities is to view their library of user-created websites.
You're bound to be impressed; and inspired as well.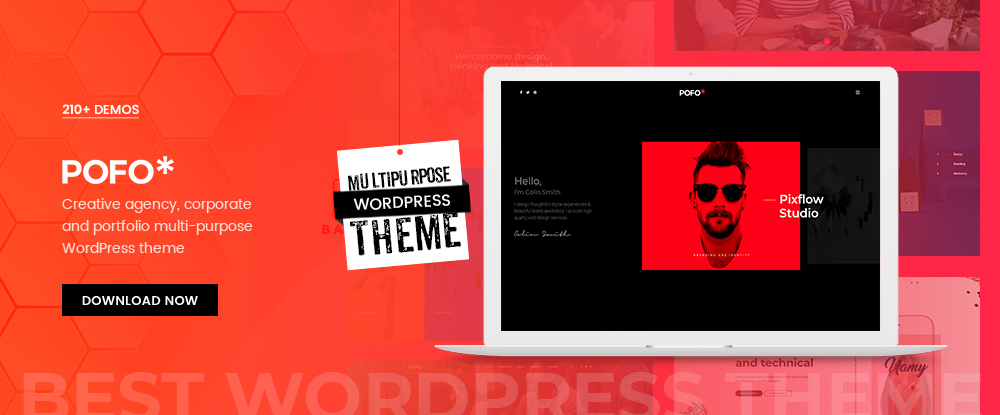 Pofo is by far one of the best WordPress themes on the market for eCommerce, blog, and portfolio website designers. This multipurpose theme has even more to offer, making it an ideal choice for creative teams and agencies, artistic types, and even corporations.
The Pofo package includes the WPBakery page builder, Revolution Slider, and plenty of home pages and more than 150 design and layout elements to build a beautiful website you are dreaming about.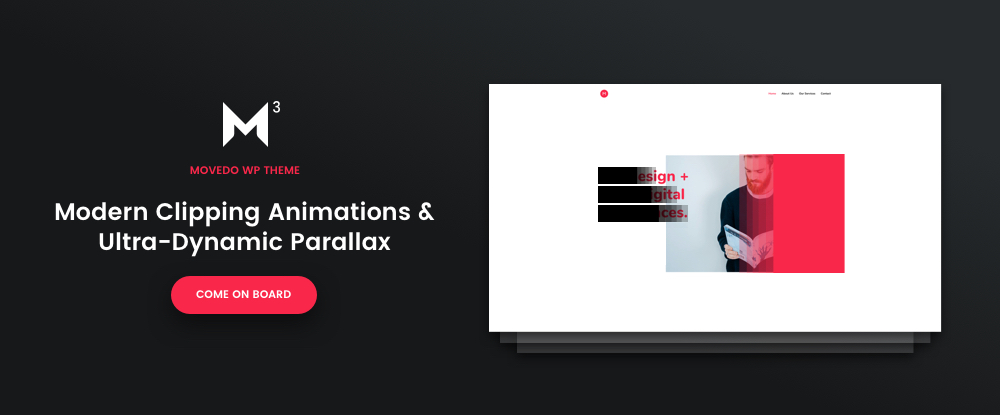 One very good reason to choose a multipurpose theme is when it promises to free you from being constrained to create websites that tend to exhibit a certain sameness. MOVEDO is a clean, modern, and super flexible multipurpose theme that can easily be described as awesome in terms of what it delivers.
Special features include parallax effects, moldable typography and an ability to make stationary images appear to move around.
Conclusion
The top multipurpose themes have something in common that tends to make them best sellers. They are super-flexible, extendible, or both. As such they allow their users to build nearly any type of website with relative ease.
Those presented here fit the description nicely. They also have another selling point. They feature ready-to-go templates, a wealth of design elements and options, and a drag and drop website builder. The builder enables users to build websites precisely as they've envisioned them.
Full Disclosure: This article is sponsored by BAWMEDIA.